Welcome to New Tripoli Whole Health!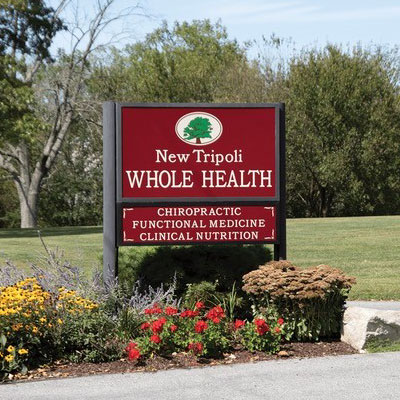 At New Tripoli Whole Health, we help individuals of all ages and stages of life regain their health and get the answers they've been looking for. Dr. Chris Marzano specializes in functional medicine, an evolution in patient assessment and treatment that is capable of meeting the healthcare needs of the 21st century. He evaluates the whole person, not just an isolated set of symptoms. When the root causes are addressed, health issues can truly be resolved. Functional medicine practitioners spend a substantial amount of time with their patients listening to histories and carefully assessing the many factors that influence long-term health and are often the cause of chronic disease.
Functional medicine integrates the best parts of traditional western medicine and alternative medicine for an integrative approach that focuses on treatment and prevention through advanced laboratory testing and diagnostics. We offer a variety of services including individualized functional analysis, chiropractic care, massage therapy, nutritional and herbal therapy, weight loss and detoxification program and more.
The Lehigh Valley's Natural Health Care and Alternative Medicine Provider
Our team is ready to welcome you with a smile, making sure that visiting us is a bright spot in your day. Our patients come from all parts of the Lehigh Valley and beyond. We've been blessed to witness numerous lives transform with the help of chiropractic, functional medicine, massage therapy, and natural health care and we are excited to find out how we can help you.
You'll find us in a beautiful facility next to Northwestern Lehigh schools. Contact us today to schedule your first appointment with Dr. Chris! We look forward to meeting you.
"I have come that they might have life, and have it to the full."John 10:10